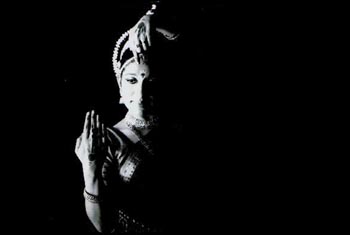 It was a pleasure to watch chaste Odissi presented with dignity by the talented dancer. It is indeed a pleasure to see this petite young dancer perform and each time she reconfirms one's assessment of her as a dancer to keep an eye on.
K. SUBADRA MURTHY - NARTANAM
The group choreography was lively, often stunning, and the dancing mostly good; but what carried the evening was Mitali Kamat's ability to stay in character as the clever, wise, sensuous, spirited, yet emotionally vulnerable. Leelavati created by Paranjape, the lithe grace of her body presenting a charming contrast to Ratikant Mahapatra's stolid Bhaskaracharya.
SUNDAY TIMES OF INDIA (March, 1999)
I have watched Mitali perform and have been impressed by the quality of her dancing. She is a dedicated artiste, keen on perfecting her art thru study and constant practice.
K. SUBHAS CHANDRAN - NCPA